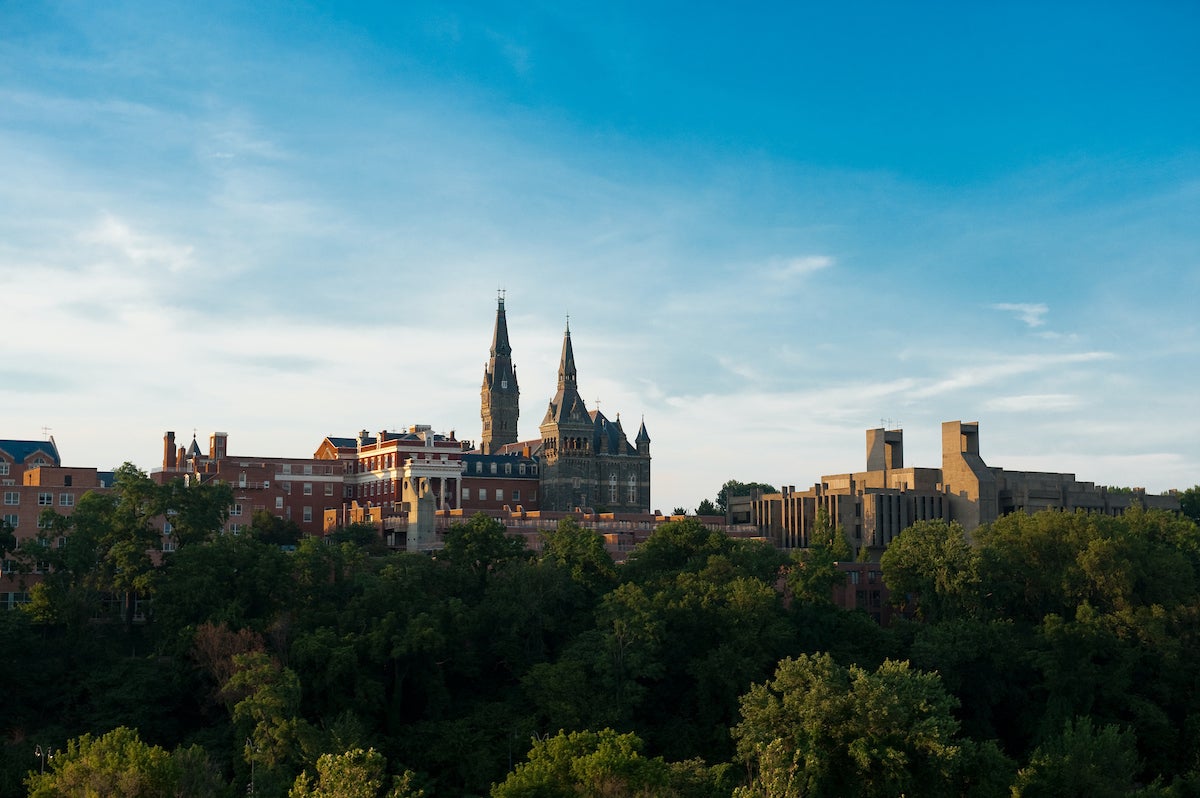 To report a case, please use the 2023-2024 Honor Council Report for Alleged Academic Dishonesty / Violation of the Honor System form.
As a Jesuit, Catholic university, committed to the education of the whole person, Georgetown expects all members of the academic community, students and faculty, to strive for excellence in scholarship and in character.
To uphold this tradition, the University community has established an honor system for its undergraduate schools, including Georgetown College, the School of Foreign Service, the School of Business, the School of Nursing and Health Studies; for all master's degree students except MBA students; and for Ph.D. students engaged in coursework, usually during their first two years of study. Students are required to sign a pledge certifying that they understand the provisions of the Honor System and will abide by it.
The Honor Council is the principal administrative body of this system. The Honor Council has two primary responsibilities: to administer the procedures of the Honor System and to educate the faculty and undergraduate student body about the standards of conduct and procedures of the System.
The Georgetown Student Pledge
In pursuit of the high ideals and rigorous standards of academic life I commit myself to respect and to uphold the Georgetown University honor system:
To be honest in every academic endeavor, and
To conduct myself honorably, as a responsible member of the Georgetown community as we live and work together.